Pepeliaev Group has made significant strides up the Chambers Europe rankings: new practice areas have featured in prominent positions in the top bands of the rankings.
Pepeliaev Group has made striking progress in the Chambers Europe 2018 rankings. In Restructuring/Insolvency: Litigation Pepeliaev Group has risen to Band 3 skipping one band as compared with the last year's results. In addition, Yulia Litovtseva, Partner and Head of the Bankruptcy and Anti-Crisis Protection of Business Practice, has shown an improvement of her own, rising to Band 4 in individual rankings. 
In Life Sciences Pepeliaev Group has reached Band 1 and in Dispute Resolution the firm has climbed to Band 2. Sergey Klimenko, Partner and Head of Life Sciences Practice, has also improved his individual rating, claiming a place in Band 2. 
Valentina Orlova, Head of the Intellectual Property and Trademarks Practice, has also advanced in the individual rankings, having now been included in Band 1. Meanwhile, in the individual rankings in Real Estate Natalia Stenina, Partner, features in the Up and Coming category. 
In Tax Law and Employment and Migration Law, we have claimed our habitual top positions in Band 1. In the individual rankings in the respective categories Sergey Pepeliaev, Managing Partner, and Julia Borozdna, Partner continue to hold leading positions: Sergey is ranked as an Eminent Practitioner while Julia is included in Band 1. 
Our Antitrust, Corporate Law, and IP Practices are all in Band 2 in their respective categories, while the Real Estate and Construction Practice features in Band 3. 
Senior Partners Rustem Ahmetshin and Andrey Nikonov are among the lawyers who have been included in Band 2 in the individual rankings in Tax. Elena Sokolovskaya, Head of the Antitrust Practice, has made Band 3 in the individual rankings in Competition/Antitrust, while Alexey Konevsky, Partner, has been included in Band 4 in the individual rankings in Real Estate & Construction. 
Our St Petersburg Office has also been included in the Chambers ratings. The Dispute Resolution and Mediation Practice is in Band 2, and the Commercial Practice is in Band 4. Sergey Spasennov, Partner, Head of St Petersburg Office, has been ranked in Band 3 in individual rankings and in Dispute Resolution and General business Law, and Sergey Sosnovsky, Head of Tax Practice, has been included in Bands 3 in the individual rankings in General Business Law and Tax.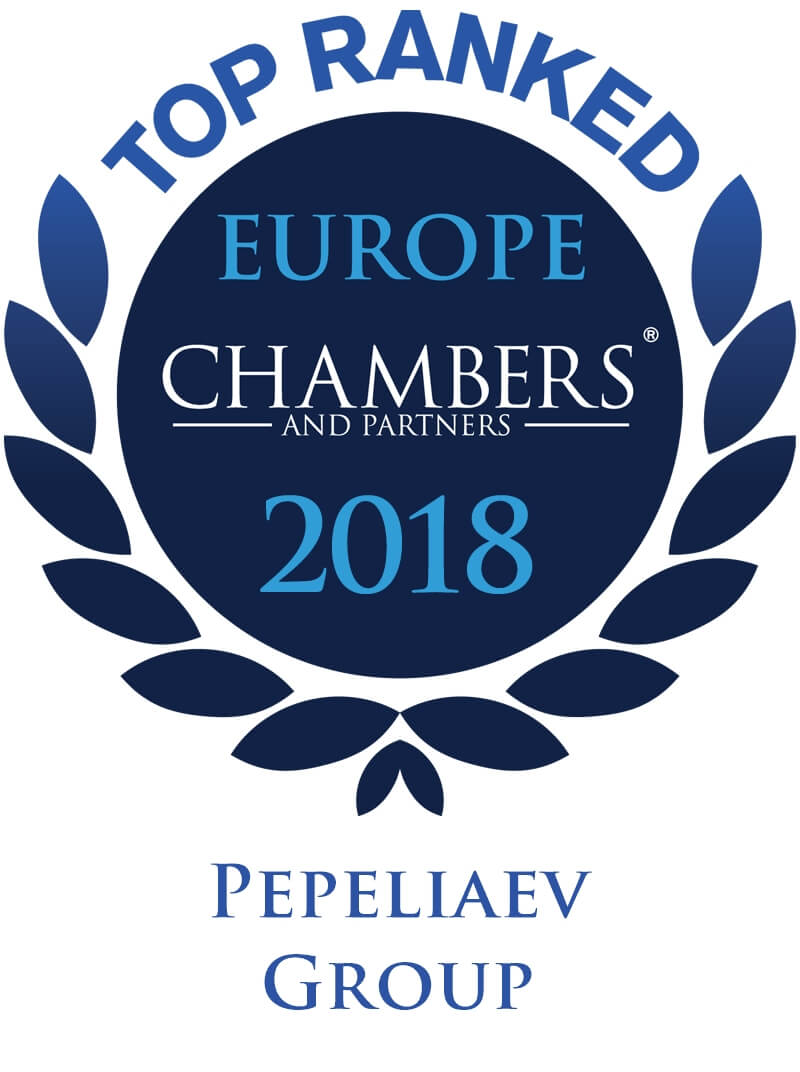 Отправить статью